360-degree overview, no blind spots in one single image to reveal the details you choose to see
Blind spots severely undermine the reliability of your video surveillance system. Seeing everything in a single image without blind spots is therefore a major benefitsignificantly improving the quality of any video surveillance solution.
With one camera indoor and outdoor only, panoramic cameras are the most suitable solution to monitor areas without any blind spots. To reveal details or identify objects over large distances, PTZ cameras are ideal as they can locate, track and zoom in on objects, thus providing all necessary information for quick reactions and adequate decisions. Details however come at a cost. More details mean higher resolutions and therefore bitrate management and the ability to lessen network strain becomes of utmost importance in today's IP video surveillance world.
With its FLEXIDOME IP panoramic camera family, Bosch Security Systems now offers such a solution while introducing the highest image quality within the field of panoramic video surveillance. The FLEXIDOME IP panoramic 7000 MP camera offers a full 180- or 360-degree overview of areas with twelve megapixel sensor resolution at 30 frames per second combined with a fish-eye lens. For indoor and outdoor applications, FLEXIDOME IP panoramic 5000 MP offers the smallest 360-degree dome design available on the market combining a five megapixel sensor resolution at 15 frames per second with a fish-eye lens. Both models ensure a complete overview in one image without blind spots and easy capturing of fast moving objects, significantly improving the performance of any solution. Combined with the Video Security Client software, users can select up to six different viewing modes. The FLEXIDOME IP panoramic 7000 MP camera additionally features full suite of on-board video analytics, called Intelligent Video Analysis (IVA), ensuring that operators are alerted when needed and relevant information is delivered most efficiently both live and in retrospect.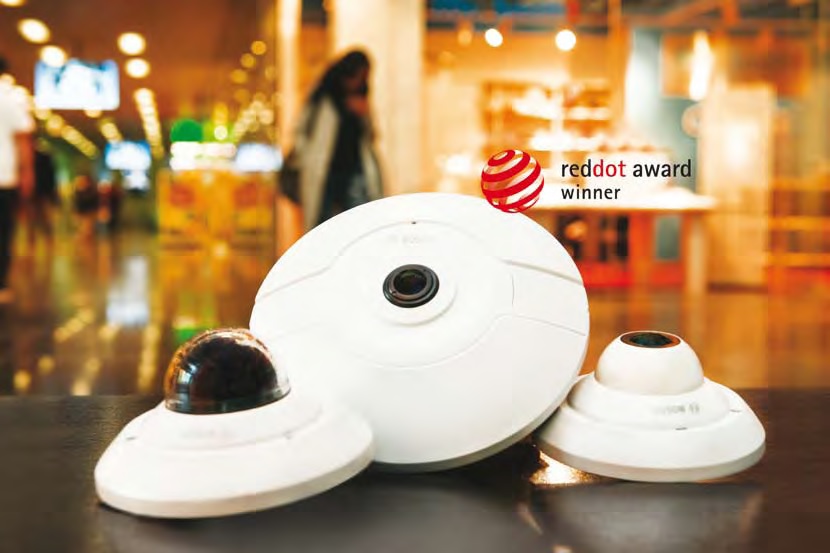 Reduced network strain and storage requirements
The innovative technologies of FLEXIDOME IP panoramic cameras improve image quality while lowering video surveillance costs. Built-in Intelligent Dynamic Noise Reduction reduces bitrates by up to 50 percent, storage costs and network strain. Since excess noise is reduced at the source during image capture, the lower bitrates do not compromise the video quality. Possible disturbances caused by fluctuating front or backlight are eliminated by the Bosch unique built-in Intelligent Auto Exposure. Embedded in the FLEXIDOME IP panoramic 7000 MP, it dynamically adjusts the camera exposure, automatically adapting to changing light conditions providing perfect exposure of objects at any time.
The FLEXIDOME IP panoramic 7000 MP offers full area overviews, while enabling users to zoom in on and select multiple regions. The close-up images are transmitted in separate streams ensuring that overview and detail can be viewed simultaneously – all in high resolution – making video images easily manageable without losing the bigger picture. Client-side and built-in dewarping capabilities ease managing video images by eliminating the image distortion caused by the fish-eye lens.
Edge dewarping, offered exclusively by FLEXIDOME IP panoramic 7000 MP, also eases integration with third-party Video Management Systems by offering undistorted images directly from the camera, lowering requirements at client-side. Through edge dewarping users can select up to five viewing modes. It enables bitrate reduction and lessens network strain by streaming only relevant parts of the scene. Since edge dewarping is performed in the camera, no additional computation power is needed.
24/7 access and control anywhere, any time
Security managers cannot be everywhere 24 hours a day. All FLEXIDOME IP panoramic cameras, in combination with either a DIVAR IP recording solution or VIDEOJET XTC, fully support the Dynamic Transcoding technology from Bosch, which – in combination with the Video Security Client software – provides 24/7 remote access, live video streams, recordings and HD dewarped images regardless of available bandwidth. Dynamic Transcoding automatically adjusts the transmission bitrate to the available bandwidth on a network ensuring smooth video streaming. When video streaming is paused at an incident, full HD still images are provided instantly.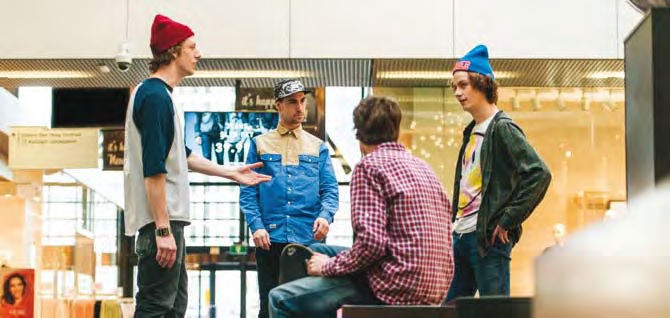 On-board intelligent video analytics add sense and structure
FLEXIDOME IP panoramic 7000 MP features IVA from Bosch that triggers alarms when needed and helps to trace back events in seconds. IVA technology adds sense and structure by means of metadata which enables effortless forensic searches and intelligently keeps track of moving objects within the overview image, either automatically or based on a predefined alarm rule. By combining up to 8 out of 16 available IVA rules, complex tasks become easier, false alarms are minimized.
Low profile design and easy installation
All panoramic cameras from Bosch are designed for easy installation. The FLEXIDOME IP panoramic 7000 MP offers an unique twist-click installation concept reducing installation times substantially. After installing the designated mounting ring, the camera is simply installed without special tools by twist-click. Camera configuration and SD-card changes are possible without demounting the camera and firmware updates for all models can be performed remotely. Moreover, their design makes them almost invisible and thus ideal for situations in need of both highest performance and highest aesthetics.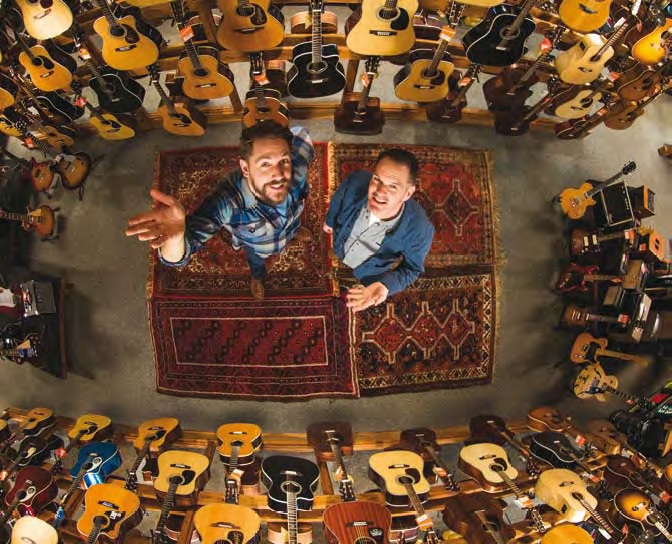 Never lose track again
The new PTZ cameras AUTODOME IP 4000 and AUTODOME IP 5000 models from Bosch help to locate, track and zoom in on details providing information that enable operators to accurately react instantly. They add precise identification of objects over large distances and hands-on control to all kinds of video surveillance solutions. This counts for large retail stores, shopping malls or casinos, where security personnel needs clear sight of events to react.
The design of AUTODOME IP 4000 HD blends into interior designs of various applications, yet identifying objects up to 95 meters in full HD thanks to its 12x optical zoom. When the coverage of larger spaces is required, AUTODOME IP 5000 HD is ideal. Full pan and tilt control with the 30x optical zoom capabilities enable identification of objects up to 190 meters away in full HD. For low light conditions, AUTODOME IP 5000 IR ensures visibility up to 150 meters even in complete darkness. Its built-in intelligent IR beam ensures optimum illumination of objects regardless of zoom level. With superior privacy masking, AUTODOME IP 5000 models safeguard individual privacy when monitoring public spaces.
AUTODOME IP 4000 and IP 5000 will be added to the already existing AUTODOME IP 7000 models, presenting the most advanced cameras of the complete family. AUTODOME IP starlight 7000 HD features the Bosch starlight technology, ensuring 24/7 protection regardless of lightning conditions, while built-in IVA helps personnel to focus on relevant situations by alerting them when needed and ensuring quick retrieval of data from hours of stored video. IVA also enables Intelligent Tracking of moving objects based on predefined rules. By distinguishing between single and multiple reference points, Intelligent Tracking provides uninterrupted tracking. Optimal capturing of objects is assured by dynamically adjusting the field of view.
Bosch IP high-definition cameras, encoders and analytics work seamlessly with a wide range of security software and recording solutions from Bosch and many other industry providers. This is backed by ONVIF conformance (Open Network Video Interface Forum), edge dewarping and the Integration Partner Program (IPP), giving developers immediate access to software development tools to easily integrate Bosch products with third-party systems.
Further details of the Bosch Integration Partner Program are available at ipp.boschsecurity.com.