Video equipment from Dallmeier for Möbelhof Ingolstadt and Parsberg
T
he Panomera® multifocal sensor technology from Dallmeier watches over Möbelhof Ingolstadt. One special highlight for the managing director is also mobile access capability via the Dallmeier iPhone app.
As the largest furniture store in the area between Nuremberg, Regensburg and Munich, Möbelhof in Parsberg and Ingolstadt is a home decorator's heaven unrivalled in the region. High-quality classical and modern furnishing articles and the latest in furnishing trends are presented on total areas of 20,000m2 in Parsberg and 40,000m2 in Ingolstadt. A wide selection of home accessories and soft furnishing textiles is also available.
For managing director Martin Stephan, it is extremely important to offer high-quality goods to his customers. This is why a video surveillance system has been installed in each of the furniture stores. He decided to use the equipment from Dallmeier following several recommendations – and he is more than happy with this choice.
Panomera® MFS technology watches over Möbelhof Ingolstadt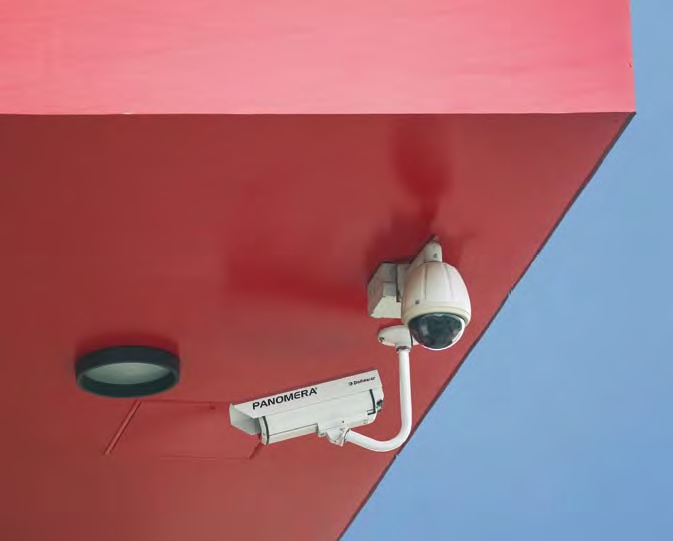 In all, there are three Panomera® multifocal sensor systems installed in the furniture store in Ingolstadt. They are concentrated mainly on the entrance area and the goods collection zone, where customers load the furniture they have purchased into their vehicles. "The cameras enable us to determine quite clearly the point at which risk was transferred from the warehouse to the collector. This is important for us for the purpose of ensuring the quality of our goods", explains Martin Stephan.
MFS technology delivers substantial added value compared with conventional single sensor cameras. "The loading zone is quite long. Thanks to the amazingly detailed resolution of the Panomera®, we can watch over the entire area with just one camera. That not only saves us the cost of additional cameras, but it has also made installation and cable laying much simpler", he continues.
Besides the multifocal sensor systems, there are also several IP cameras with integrated infrared lighting and vandal-resistant dome cameras in operation in the store. These provide effective protection against vandalism or theft in both the outside and inside areas.
The existing, analogue cameras from a different manufacturer that were already in place in Ingoldstadt were incorporated in the new Dallmeier system. "Of course, that was an immense advantage to us in financial terms, because it meant that we did not have to replace the equipment all at once, we could continue using our existing cameras, and change over gradually and completely to IP technology", says Martin Stephan with satisfaction.
Until now, there has been no video equipment at the Parsberg location – and here, Mr. Stephan is using Dallmeier HD cameras exclusively.
Recording from the cameras is performed on Dallmeier appliances, which make it possible to create either a system consisting purely of IP cameras or a hybrid recording system using IP-based and analogue cameras at the same time. For analysis, the Smavia Viewing Client is available. Martin Stephan says: "For us, it is very convenient to be able to control not only our existing cameras but also the new HD cameras and the MFS systems via a single management system."
Total vision, even mobile
A dedicated line was set up to connect the furniture stores in Ingolstadt and Parsberg. "This means that when I am in Parsberg I can see how full the car park is in Ingolstadt and open up secondary parking areas if necessary. This way, we can respond early and control the streams of visitors to make sure the shopping experience is as pleasant as possible for our customers."
One feature that Martin Stephan finds particularly useful is the Dallmeier iPhone/iPad app, called "DMVC", available in the iTunes Appstore: "I travel a lot, and this app gives me access to the camera images wherever I am."
Ready for the future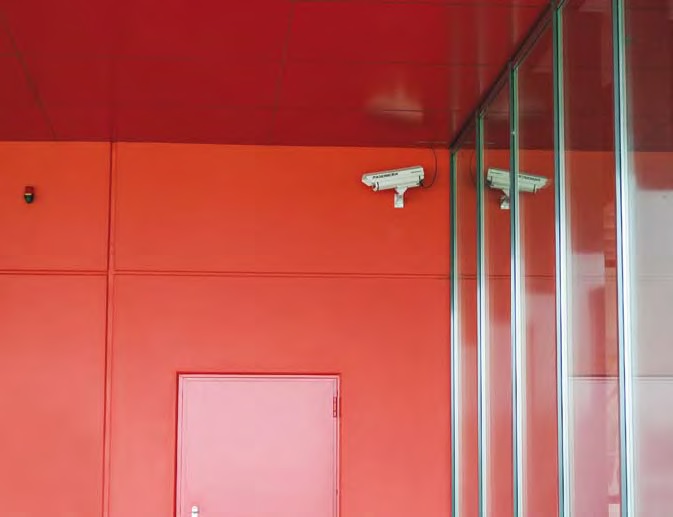 The Dallmeier system has proven its worth in practical operation, and Martin Stephan is satisfied with his choice: "Our old, analogue system has simply reached the limits of its capabilities. And so with Dallmeier, we have found a video system that is not only modern, but which can be expanded and most importantly will continue to deliver outstanding performance for a long time to come."
Dallmeier has at its disposal more than 30 years of experience in transmission, recording as well as picture processing technology and is an outstanding pioneer of CCTV/IP solutions worldwide. This profound knowledge is used in the development of intelligent software and high quality recorder and camera technologies enabling Dallmeier to not only offer stand-alone systems, but complete network solutions up to large-scale projects with perfectly integrated components. Right from the beginning the company always focused on own innovative developments and highest quality and reliability. Dallmeier is the only manufacturer in Germany that develops and manufactures all components on its own. This includes the entire product range, from cameras to picture storage and transmission to intelligent video analysis and even individually adjusted management systems. Quality made by Dallmeier, made in Germany!
Over the years, Dallmeier has repeatedly given fresh impetus to the market with new developments and extraordinary innovations. The world's first DVR for example, which introduced digital recording to the entire CCTV industry, came from Dallmeier. The multifocal sensor system Panomera® will have a similarly groundbreaking effect: This unique and novel camera technology will revolutionise the market and open up completely new possibilities to the video security industry. This and the extensive experience in the CCTV and IP field have led to a top position in the international market for digital video surveillance systems.
For further information please visit www.dallmeier.com or www.panomera.com