Screening – Debunking the Myths By Justin Bentley, Chairman of the BSI Drafting Group for BS 7858
With the pending enactment of a little known clause in the Data Protection Act, yet again conflicting advice about screening has been circulating and confusing those whose role is to protect businesses from employing errant staff.
The views of business owners when discussing screening varies from pointless paper chasing wasting company resources to a vital part of the service provision, and these opinions when cascaded down can impinge on the effectiveness of the screening. The first mistake occurs when you question the value of the process, based on the fact that a large number of screening files do not turn up anything untoward and the applicants are all employed. This does not mean that it has been a waste of time, it could be that undesirable applicants have been deterred when they have found out that they would be screened and have withdrawn themselves from the application process. It could also be that there have not been any undesirable applicants yet, but that doesn't mean that one wouldn't apply in the future. A simple security comparison is if a client suggested terminating a patrolling contract as a waste of time, based on no break ins or damage occurring, you would be describing it as effective prevention and explaining the risks of what could occur without it.
Screening of staff is also no guarantee that an employee will never do something that could affect the reputation of your company, e.g. taking or allowing the taking of a client's assets, however what it does do is minimise the risk by exclusion where an applicant's recent history clearly shows that there is a higher likelihood if that individual was given the opportunity. Companies are familiar with conducting risk assessments searching for slip and trip hazards, screening should be considered as being a risk assessment on employing a given individual.
British Standard 7858 provides a screening process used by the security industry and other industries as tried and tested best practice, and has been written by practitioners with real life experience. Where some screening staff struggle is that the document is extremely generic, and does not detail specific scenarios or how to interpret the information obtained. The following are some of the frequently misunderstood areas.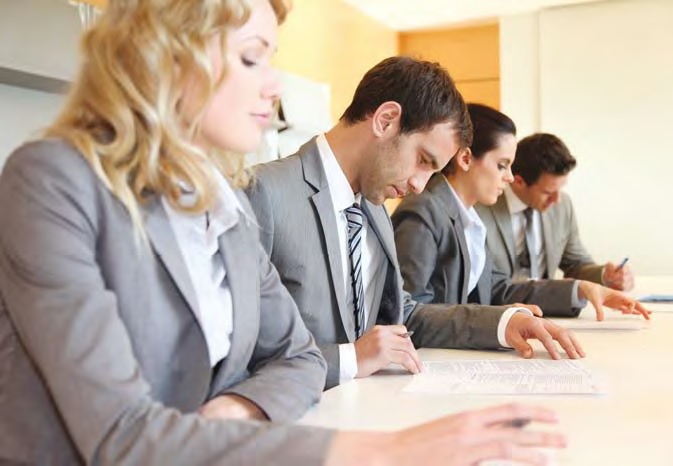 History
The preferred evidence for confirming employment has always been written confirmation direct from the previous employer, however with no legal obligation for the previous employer to respond, or the previous employer sometimes not existing any more, frequently screening staff are having to ask applicants for alternative evidence. BS 7858 does give examples of some documents which could be used as alternative evidence, however the key word is examples and technically there is an infinite number of possibilities as to what could be used as evidence.
This principle also applies to other periods during the time that is required to be covered, whether that is time spent unemployed, travelling, caring for family, etc. There is no definitive list of evidence, as such a document would be larger than Encyclopaedia Britannica! As far as what is acceptable, the screening officer should have sufficient information to be able to satisfy both themselves and others that the applicant has given an honest account of what they have been doing in the most recent years up to applying for the job. Whilst it is unlikely that this scenario would occur, think along the lines of if you had to defend in court the decision to employ somebody, would the evidence provided by the applicant be sufficient to convince a jury that you had taken reasonable precautions.
Public Financial Information Checks
As a public financial information check is normally done through a credit reference bureau, there has been some misunderstanding, especially with some people referring to the check as a "credit check". The companies provide a number of different services to a number of different sectors, and what is required for BS 7858 does not involve credit ratings, etc.
What should be obtained is information which assists in verification of identity and address, plus any legal action taken when somebody has defaulted on payments.
BS 7858 further complicates matters by putting a value of £10,000 against the number of County Court Judgements. This implies anything less is acceptable and anything higher is not. What is really required, is to look at any large amounts outstanding and whether there was anything dishonest about the way that the debt was incurred, i.e. an individual who willingly takes out a loan with the full knowledge that they will not be able to pay it back.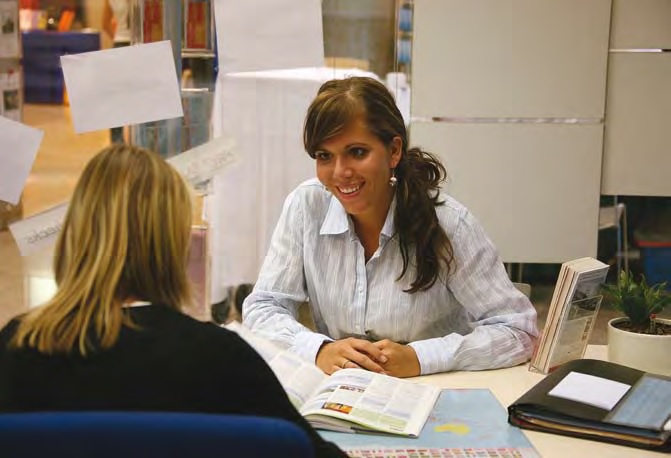 Criminal Record Checks
Where an applicant discloses a criminal conviction in their past, this does not automatically prevent you from employing them, however you should have a process of how to consider the information.
1. Even if your application form states that spent convictions do not have to be included, and the applicant has chosen to disclose a spent conviction anyway, the law states that you can not use this information to influence a decision on employment, so always check first whether any disclosed convictions are spent.
2. Is it relevant? As an employer you may decide that certain convictions are not relevant to a decision to employ, either due to time elapsed e.g. an offence committed as a youth and the individual is now middle aged, or the type of offence e.g. a motoring offence when the applicant is applying for a single site based role.
The British Standard allows employers to use the criminal records check done by the Security Industry Authority (SIA) as part of the licensing process for contract security personnel or the police checks done on security installers as compliance with the requirement for a criminal records check to be undertaken. This does leave certain roles within security companies and in-house security staff as requiring a criminal records check to be obtained, however companies may consider the benefit of obtaining criminal records checks for all staff. This then allows the screening staff to compare any unspent convictions on a criminal records check against any declared on an application or screening form supplied by an applicant.
As mentioned at the start of this article, the criminal records check has become one of the debated points of the screening process. March 2015 is due to see the enactment of Section 56 of the Data Protection Act, which prohibits employers forcing potential employees to make Subject Access Requests to certain bodies as a condition of employment, this included request direct to a police service. However the Information Commissionaire's Office has clarified that this does not include companies requesting a Basic Disclosure from either Disclosure Scotland or Access Northern Ireland, and this remains the acceptable and indeed correct route for a company to obtain the information.
Use of Conditional Employment
Whilst BS 7858 was written allowing employers to offer Conditional Employment once certain checks have been completed, and subject to completion of screening within a fixed period, the option with the least risk for your business is to complete screening before employment.
And after you have gone through all of this in order to employ the individual, it is only an assessment of the applicant at that point in time. There is no guarantee that the individual's circumstances my change at some point in the future, changing their outlook of what is ethical behaviour, but at least you can say that you tried your best when choosing them!
Justin Bentley as well as being the Chairman of the BSI Drafting Group for BS 7858 is Chief Executive Officer of the International Professional Security Association. He can be contacted at IPSA, Railway House, Railway Road, Chorley PR6 0HW or via This email address is being protected from spambots. You need JavaScript enabled to view it.